Our Mission: The Mattabeseck Audubon Society, a chapter of the National Audubon Society, is committed to environmental leadership and education for the benefit of the community and the earth's biodiversity.

deKoven House, 27 Washington Street, Middletown, Connecticut 06457
What's New at Mattabeseck Audubon
Celebrating MAS 40th Anniversary in 2014
In 2014, the Mattabeseck Audubon Society celebrates its 40th anniversary with a series of field trips and programs.
MAS 2014 Anniversary Activities
Feb. 8
Field Trip
Eagles at Machimoodus
Feb. 14-17
Field Trip
Great Backyard Bird Count
Mar. 15
Field Trip
Let's Go a-Ducking
Apr. 12
Field Trip
Wildflower Walk, Guiffrida Park, Meriden
May 3
Field Trip
David Titus Memorial Warbler Walk
May 17
Field Trip
Portland, Spring Migration (w/Htfd Aud.)
May 17
Program/Field Trip
Neotropicals at CFPA with Frank Mantlik
May 24
Program/Field Trip
Lichens with CT Gravestone Network and CT Botanical Society
May 31
Field Trip
Canoe Trip, Salmon River (musseling)
June 21
Field Trip
Wangunk Plants with CT Botanical Society
August 16
Field Trip
Canoe Trip, Shore Birds, Old Lyme Griswold Point
October
Field Trip
Sparrow Crawl
November
Field Trip
Owl Prowls
&nbsp
December
Field Trip
Salmon River Christmas Bird Count
Mattabeseck Audubon's History Page
May 17, 8 a.m.–12
Program and Field Trip: Neotropicals with Frank Mantlik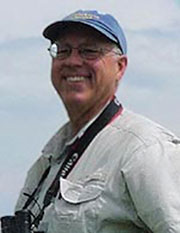 Indoor program from 8–9 at the deKoven House at the corner of Route 9 and Route 66 in Middletown.
A field walk at Middletown Nature Gardens on Randolph Road will follow.
The program, led by bird and wildlife photographer Frank Mantlik, is free and open to the public. Please call 860-873-9304 or email wjguinness@snet.net to register.

An avid birder and naturalist for more than 30 years, Frank has been active in many bird and nature organizations in New England including the Connecticut Ornithological Association (past president), and the New Haven Bird Club.

He is a popular field trip leader and has traveled extensively in the pursuit of birds leading trips to Point Pelee, Block Island, Cape Cod and Montauk Point. An accomplished photographer with his own stock-photo business, Avocet Images, Frank uses his wonderful slides to illustrate lectures to various groups. Publication credits include Natural History, Audubon, Field & Stream, and American Birds. He is most in his element when in the field sharing the joys of nature with others.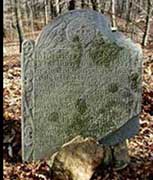 May 24, 10 a.m. –12
Lichens with Connecticut Gravestone Network and Connecticut Botanical Society
Indoor program from 10–12 at the deKoven House at the corner of Route 9 and Route 66 in Middletown, followed by field walk at a local cemetery.
The program is free and open to the public. Please call 860-873-9304 or email wjguinness@snet.net to register.
The Connecticut Botanical Society is a group of amateur and professional botanists who share an interest in the plants and habitats of Connecticut and the surrounding region. The society was founded in 1903. The society's goals are to increase knowledge of the state's flora, to accumulate a permanent botanical record, and to promote conservation and public awareness of the state's rich natural heritage.
The Connecticut Gravestone Network is dedicated to protecting Connecticut's old burying grounds and preserving their historic significance. CGN provides a communication resource with an emphasis on promoting and encouraging public awareness and safe conservation. We also support those interested in all other aspects of gravestone studies.
Download Spring/Summer Wingbeat issue
The Spring/Summer issue of Wingbeat is now available for download. This .pdf file can be read on iPad, computer, and other devices.
April 12
Wildflower Walk, Guiffrida Park, Meriden
May 3
David Titus Memorial Warbler Walk
May 17
Portland Spring Migration (with Hartford Audubon)
May 31
Canoe Trip Salmon River
June 21
Program/Field Trip: Wangunk Plants with CT Botanical Society
August 16
Shore Birds Canoe Trip, Old Lyme, Griswold Point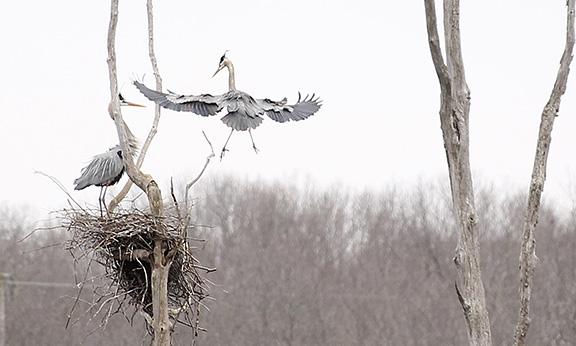 Sighting:
From
Mary Tomasi,
East Haddam
I took this shot of the Blue Herons April 7, 2014, on Daniels Road, East Haddam. It seems the magic hours for romance between these two Herons are about 3:15-3:30 p.m.
Wingbeat Deadline for Next Issue
The deadline for items to be included in the Summer/Fall Issue is Thursday, July 26, 2014. We expect subscribers to receive their copies about Sept. 20. Please send items to Pat Rasch, 24 Elm Road, Cromwell, CT 06416, or email to <mattabeseck@mac.com>. Please add "WINGBEAT" to the message's subject line.
MAS Annual Meeting, May 21
7:30 p.m. at deKoven House, 27 Washington Street, Middletown.
Board of Directors — Next Meeting
The Board of Directors will meet at 7:30 p.m. on the third Wednesday of each month at deKoven House, 27 Washington Street, Middletown.
Left: The Federal Duck Stamp for 2014 featuring the Grimm painting / Right: The Connecticut Duck Stamp for 2014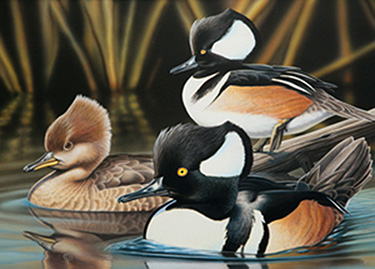 Buy Duck Stamps
We urge everyone to buy Duck Stamps. The funds the U.S. Fish & Wildlife Service and the State of Connecticut receive from the sale of Duck Stamps go directly to conservation of habitat that supports not only waterfowl but many other species of birds, other animals, and indigenous plants.
Purchase Federal Duck Stamps at the Post Office or http://www.fws.gov/duckstamps/ Purchase State of Connecticut Duck Stamps at your local town hall; stamps bought in January 2014 are valid for one year.
Adam Grimm's oil painting of canvasbacks (above) will be made into the 2014-2015 Federal Duck Stamp, on sale in late June 2014.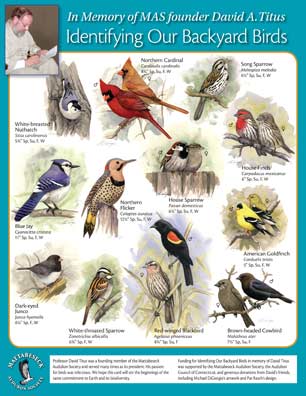 David Titus Memorial
Bird Card—
heavy-duty laminated
plastic—only $3.00!
The David Titus Memorial Bird Card is now available for a $3 donation. We will have them at MAS activities or request by email to mattabeseck@mac.com. Many thanks to Pat Rasch for putting it all together and to wildlife illustrator, Mike DiGiorgio, for his beautiful illustrations, many of which were painted specifically for this bird card. The card is a very inexpensive way to own some of the best bird art you'll ever see. It is extra heavy-duty, all-plastic laminate, printed in full color on both sides. Twenty-four birds are identified by their common name and Latin name, along with the length of the bird and the seasons that they are usually seen in our area. In species that have visual differences between the sexes, both sexes are portrayed.
If you find a baby bird...
If you find a baby bird or other animal, it's best to leave it alone. Chances are the parent is nearby and will take care of the baby when you leave the area. If not or you have some other wildlife problem, contact the CT Wildlife Rehabilitators Association at http://www.cwrawildlife.org/ where you can find a rehabilitator in your area or someone to address your problem.